Featured Homes
The Madeira House was built in 1889 and is considered a Historic 1 designation so that little of the exterior of the house has been changed since it was built. This was the owners' home from 1985-1994 and they hope it feels like home for you while you are visiting. This house was built in 1886 for $1050 in gold coin. It was built by John Dietz who was an engineer in one of the logging camps along the coast.
The perfect location to enjoy walking the village of Mendocino. This beautiful home has been completely remodeled for the comfort of our guest. Clean, fresh and holds the charm of what Mendocino has to offer. 2 bedrooms 2 bathrooms with an additional bedroom set up as that office for those who bring their work with them. The office has a sofa bed that will sleep an additional 2 people or children. Safe front yard for the kids and a beautiful back yard and deck for the evenings of BBQ and visiting while watching the stars.
More about this home
---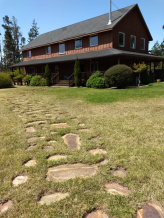 Sundance is the perfect home for that family gathering. Sleeps a total of 8 (3 king beds/1 double bed) Three and a half miles from the Village of Mendocino located in the Mendocino sunbelt. the home is on 5 acres, makes for a relaxing and centralized location to explore the Mendocino coast. Fully furnished, dining room seats 8 and beds are comfortable. A great area with wide big screen TV for those football games. Upstairs you will find an open loft that is a second living area with an additional wide flat screen TV. Beautiful wrap around deck gives you the chance to sit and enjoy the rain without getting soaked. The house offers unlimited domestic long distance phone plan along with the ultimate DirectTV package.
More about this home
---
Overlooking the Pacific Ocean, Pacific View is an ideally named spacious 5 bedroom, 3 bathroom home with fantastic, panoramic views from most every room! Large windows, private decks, comfortable furnishings and family fun abound. This home offers everything, starting with a large family room with large sectional couch, gas fireplace, pool table, foos-ball, air-hockey, and, it only gets better with the outdoor horseshoe pit, fire pit area, and its own bocce ball court!
Pacific view is perfectly located; minutes from Fort Bragg, Noyo Harbor and 7 miles north of Mendocino. This home will provide any modern family all of the creature comforts you could want in a beautiful, relaxing coastal setting. There's something here for everyone and every age. Perfect home to watch the migrating whales, porpoise, seals floating in the water below, or the sea birds gliding above. You will feel one with nature again at Pacific View.
After a day of exploring this beautiful coastal area, or game-playing at home, an inviting soak in the hot tub awaits you and yours, while the BBQ fires up your favorite meal of the day. A glass of amazing local wine or beer completes another special day at Pacific View, and the memories you create here will keep you coming back year after year.
More about this home
Announcements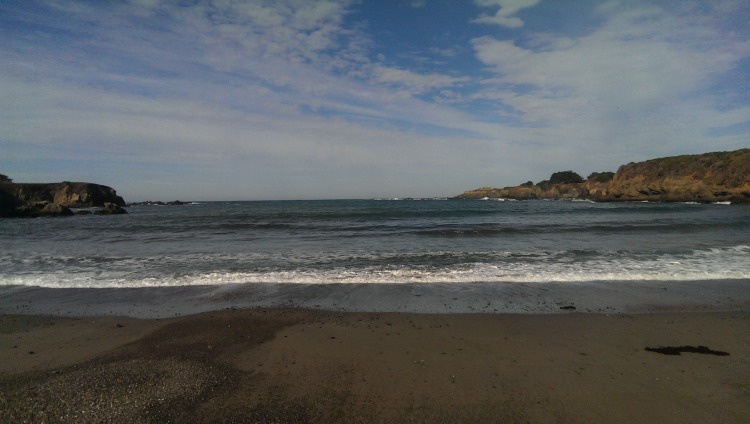 Caspar Beach
Great local beach - close to #09 Harmonie House